Pallet Size:

12 Pallet

Manufacturer:

SOUTHERN CROSS

Model:

ARCTIC STAR 12 PALLET

Year of Manufacture:

2016

Condition:

New

State:

Victoria

Listed:

February 19, 2016 3:16 am

Expires:

1717 days, 10 hours
Description
BRAND NEW 12 PALLET FREEZER WITH THERMOKING T-1080R FRIDGE UNIT  WILL FIT MOST POPULAR TRUCK CHASSEYS   TO BE COMMISSIONED TO YOUR CHASSEY ,,APPROX 7 DAYS FIT TIME
S P E C I F I C A T I O N S
UNIT: 'ARCTIC STAR' Freezer (-28˚C) Refrigerated Rigid Body
DIMENSIONS: Overall Length 12 Pallet (7600mm)
Overall Width 2500mm
Internal Height 2300mm approximatley
WALLS & ROOF: Moulded fibreglass incorporating woven roven and chopped strand mat. Bonded to rigid polyurethane foam with fibreglass ribs between each block of foam.
FLOOR: Flat extruded aluminium floor (Knurled finish) suitable for fork truck operation complete with 1200mm long rear floor clousure. Fixed fibreglass floor panel incorporating a polyurethane foam core and crossmembers at 300mm (12") centres. Fully Laminated internal joints.
INSULATION: Top quality rigid polyurethane foam, 36kg per cubic metres density.
Freezer (-28ºC)
125mm (5") thick in roof, 100mm (4") in front wall, 38mm (1½") thick in side walls, 105mm thick in floor.
TOP SIDE RAIL: 6061-T6 extruded aluminium section (polished).
BOTTOM SIDE
RAIL: Extruded aluminium section, bonded to side walls and fastened to bolsters (polished).
BOLSTERS: RSJ bolsters at 300mm (12") centres. (Galvanized)
REAR DOORS: TODCO Roller rear door – 64mm thick Insulated, complete with safety locking latch and seals. Galvanised rear door frame c/w extra steel reinforcement in bottom corners. Supplied c/w grab handle fitted, and 3 step pull out ladder fitted road side rear. Supplied with rear centre polished propeller plate infill.
SIDE DOORS: Nil.
STRIP CURTAINS: Nil.
SIDE SKIRTS: Nil.
EXTERIOR RUB
STRIPS: Incorporated in the top and bottom rails (polished).
INTERIOR RUB
STRIPS: Kemite scuff bands 300mm (12") high along bottom of each side wall.
INTERIOR
LIGHTS: Three (3) recessed interior lights wired to a switch located at the front.
LOAD CONTROL: Two (2) row of round hole load lok fitted each side wall full length. Cast end pieces fitted and two (2) shoring bars.
ELECTRICAL: Regulation lighting with standard coupling at front of unit.
All lighting both side and rear L.E.D.
Rear Lights – Truck supplied.
Supplied with Four (4) Bottom side clearance lights per side.
One (1) Top Rear indicator and tail lights per side.
MUDGUARDS: Polished aluminium ¼ guards front and rear of suspension. c/w anti spray mudflaps front and rear of suspension.
REFRIGERATION
PLANT: Client Supplied, Installed and Commissioned.
ACCESS LADDER: Galvanized fridge plant access ladder supplied & installed.
EXHAUST MOD: Nil.
BUMPER: Rectangular steel under-run bumper at rear and rubber dock buffers.
TAILGATE: Nil
FINISH: The interior panels are pigmented blue, the exterior panels are pigmented white. Aluminium sections polished and running gear is painted in enamel paint.
FRONT WALL EXTERIOR:
COLOUR:
WHITE
CODE:
STD
SIDE WALL EXTERIOR:
COLOUR:
WHITE
CODE:
STD
REAR DOOR EXTERIOR:
COLOUR:
WHITE
CODE:
STD
INTERIOR:
COLOUR:
BLUE
CODE:
STD
REAR FRAME:
COLOUR:
GALVANISED
CODE:
STD
12 Pallet 7.6m long
Listing ID: 2165552c3ebb678d
Seller
Member Since: May 23, 2014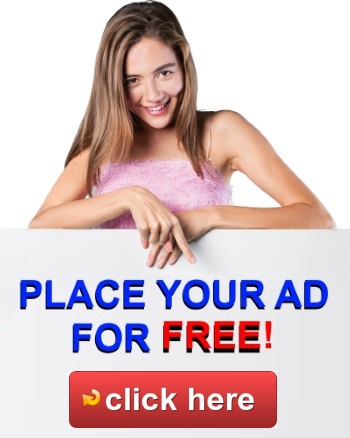 No Banner to display